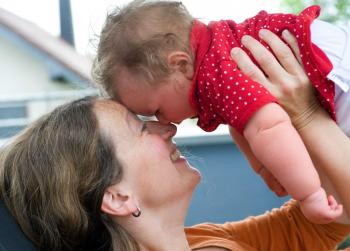 The new agency was developed to help more children find loving adoptive homes. The Council has delegated all the adoption functions including recruitment, assessment, placement, family finding, and adoption support to be delivered by Coram Cambridgeshire Adoption.
CCA particularly impressed the judges with its work in concurrent planning, a specialist scheme for babies in care, which offers them a better opportunity of by placing them with foster carers who are also their potential adopters.
Since CCA was launched August 2014, 16 babies have been placed for adoption through concurrent planning. The service was also awarded Good across all areas by Ofsted in its recent inspection.
Managing Director of CCA, Sarah Byatt said:
"This award is not for one person or for one team, it is a tribute to organisations coming together and embedding the child-centred philosophy and practice of concurrent planning at all levels.
"Without the determination and integrity of all those working in and leading Cambridgeshire's Permanence and Family Finding Units at Coram Cambridgeshire Adoption, this would not have been possible.
"Concurrent planning also depends on the brave, compassionate and dedicated concurrent carers who come forward and embark on their relationship with young children, giving them security and love, not knowing the outcome, but trusting that it will be the best one for the child.
"This is complicated work, but at the heart of our decisions are vulnerable babies who are in desperate need of loving families; we have won this award for them."
Coram has pioneered concurrent planning for 15 years and now works with over a dozen local authorities, rolling the scheme out nationally.
The awards ceremony was organised by First4Adoption as part of National Adoption Week, and was attended by Children's Minister, Edward Timpson MP,star of Scott and Bailey, actress Lesley Sharp, and hosted by adoptive mum and actress, Clare Grogan.
Useful links