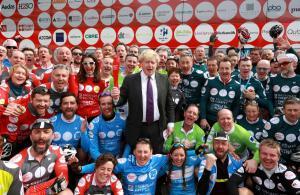 Since setting off from London on Thurday 6 March, the riders have pedalled through Kent, northern France, the famous Champagne countryside and the historic village of Bonnieux before arriving in Cannes.
The cyclists were met at the finish line by London Mayor Boris Johnson.
They arrived in time to attend the annual MIPIM conference for property professionals the next day.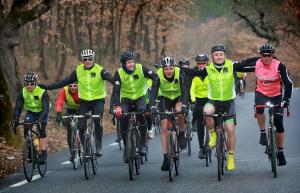 The ride is sponsored by Broadgate Estates. Two thirds of the money raised will go to Coram, the principal beneficiary of CYCLE TO . . .
The event saw the highest number of cyclists tackling the route for several years, with 20 more riders taking part in 2014 than in 2013.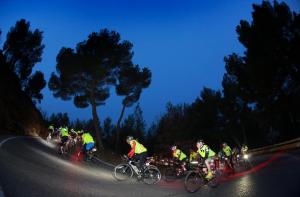 The official Cycle to MIPIM blog is being updated here.
Carol Homden, Chief Executive of Coram, said: "We thank all the riders for their commitment and compassion for children who might otherwise be alone and afraid in the world. The funds raised by Broadgate Estates Cycle to MIPIM 2014 will help us find more adoptive parents who can provide safe, loving and permanent homes for the most vulnerable children, and give school children the skills they need to stay safe and healthy."
Steve Whyman, Managing Director of Broadgate Estates, said: "With more cyclists than ever on the event this year, it promises to be a fantastic experience for all those involved."
The riders have also received messages of support from British pro cyclist Dean Downing and French cycling star Warren B.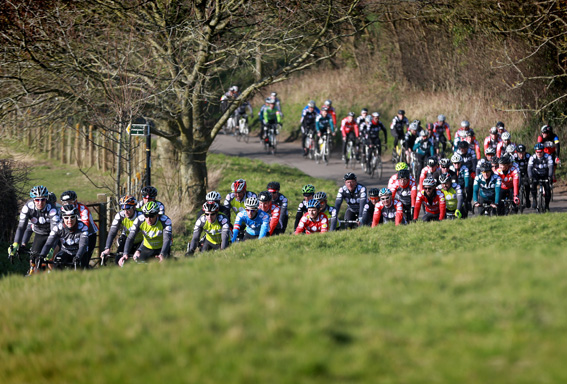 A successful partnership
2014 is the third year in a long-term partnership between Coram and CYCLE TO…
Two thirds of the money raised will be donated to Coram and used to help change the lives of 10,000 UK children through two areas of Coram's vital work:
Coram Adoption: finds loving, permanent adoptive families for some of the UK's most vulnerable children
Coram Life Education: the UK's largest child health education programme helping young people to build self confidence and learn about the dangers of drugs and alcohol.
Coram, the UK's first children's charity, has been helping vulnerable children and young people for 275 years. We help children develop their skills and emotional health, find adoptive parents and uphold children's rights, creating a change that lasts a lifetime.
The other charities being supported by Cycle to MIPIM are Article 25, Emthonjeni Trust, Multiple System Atrophy Trust and Tom's Trust.
The ride follows Cycle to MAPIC, a 500km ride from Milan to Cannes that raised over £15,000 for Coram last year.
Photos courtesy of Cycle to MIPIM and Matt Alexander.
Useful links
Cycle To… Our Corporate Partnerships