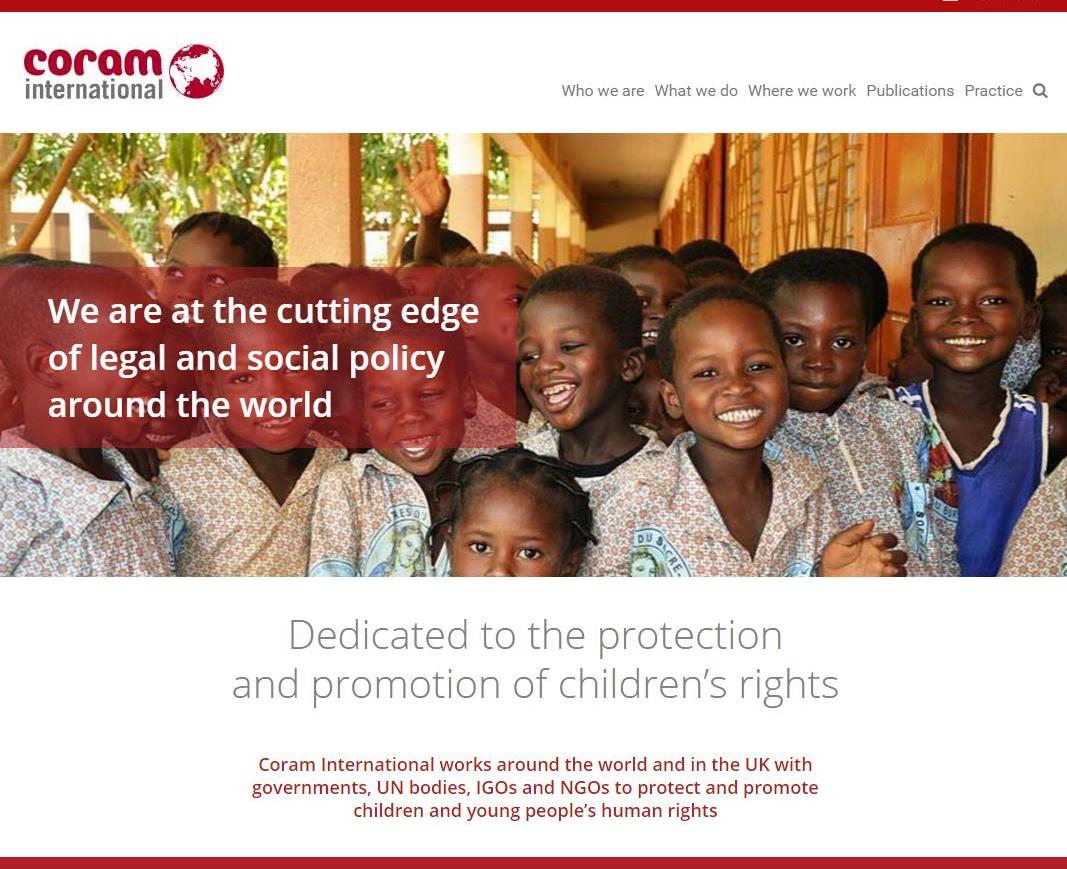 Designed with a fresh new look and user-friendly navigation, the new website: coraminternational.org is updated with the latest information about Coram International's research and consultancy work around the world with governments, UN bodies, intergovernmental organisations and non-governmental organisations.
Coram International has over 18 years of experience working on international consultancies in the field of child rights, having completed projects in over 65 countries worldwide. Its lawyers and social and legal researchers specialise in the following areas: sexual and reproductive rights, armed conflict and counter-terrorism, violence against children, child protection systems, child rights governance, gender equality, justice for children, youth and adolescents, and harmful traditional practice.
The launch of the new website has also provided Coram International opportunity to promote its newest resource, a free training resource for professionals working with children in residential care, detention facilities or in justice settings (for example in court proceedings).
Called Unlocking Children's Rights, the programme is co-funded by the Fundamental Rights and Citizenship Programme of the European Union and involves partners from ten European countries.
As well as helping professionals and practitioners to strengthen their skills and knowledge of children's rights and communicate effectively and sensitively with children and young people, the programme also enables children and young people to express their views and participate meaningfully in decisions affecting them.
Unlocking Children's Rights has been successfully piloted across Europe. The resource comprises four modules: introduction to child rights, introduction to child development and communication, communication skills and the child-friendly justice guidelines.
For more information and to download the training resources, please visit coraminternational.org.