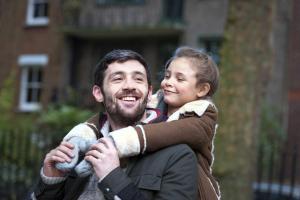 The funding will cover the £27,000 fee which local authorities must cover when they have to extend their search for adoptive parents outside their local area.
It covers the cost of finding, assessing and matching a parent and child.
Coram's response
Dr Carol Homden CBE, CEO of Coram, said: "This is a bold move by Government for our most vulnerable children. Anything which improves the adoption process and enables children waiting to be adopted to benefit from the stability and security of a loving family as soon as is possible can only be a good thing. We hope that local authorities will consider all options simultaneously. When seeking adopters for a child they will be free to select the family best placed to meet that child's individual needs, whether from their own adopters or from a Voluntary Adoption Agency.
We also hope that the support being made available to local authorities will enable them to focus on the adoption support needed to help adopted children and their new families bond and thrive."
Useful links
Find out more about Coram's adoption services
Read the full story and Coram's response on BBC online