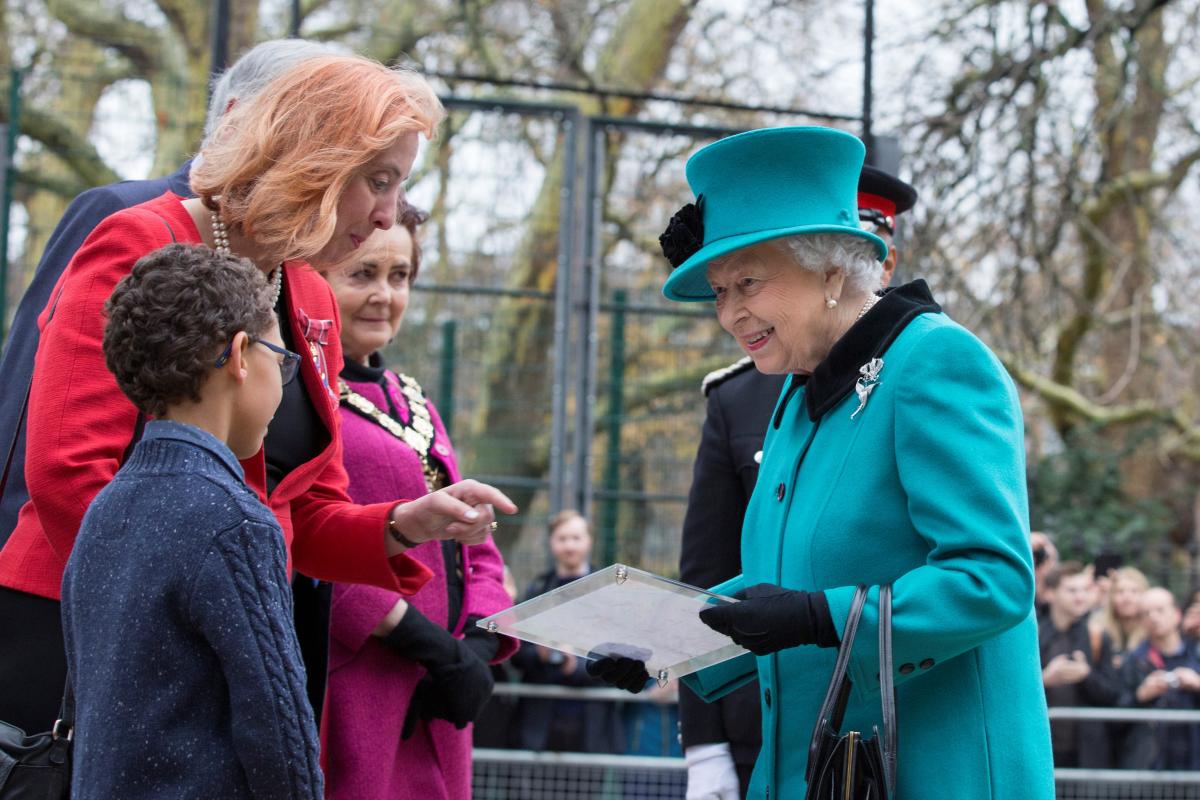 Her Majesty meets Isaac, who was adopted through Coram, in a visit to Coram in 2018
Queen Elizabeth II has been a lifelong supporter of Coram's work, having first visited Coram as Princess Elizabeth in 1936 aged 9, along with her sister Princess Margaret. Her Majesty became a Patron of Coram in 1952, continuing the long association with the Royal Family since we were granted our Royal Charter in 1739.
The Queen has visited Coram many times over the years, including in 2018 to mark the 350th anniversary of the birth of Thomas Coram, and the opening of the Queen Elizabeth II Centre named in her honour.
Dr Carol Homden, Coram Group CEO, today said: "On behalf of all at Coram, I am delighted to offer The Queen my warmest congratulations on her Platinum Jubilee and we look forward to celebrating her seventy years of service to all parts of the nation and the Commonwealth. We are particularly grateful for The Queen's remarkable work and contribution to support children's causes over the decades and we are honoured to have had her support as a Royal Patron for many years.
Coram staff, volunteers and the children and families we work with have wonderful memories of welcoming Her Majesty to Coram in 2018 and I am thrilled that communities will have the opportunity to come together to celebrate this historic milestone."