Today (31 October) is the start of the Coram Shakespeare Schools Foundation (CSSF) Theatre Festival, the world's largest annual youth drama festival, that sees thousands of children performing Shakespeare plays live in professional theatres across the UK.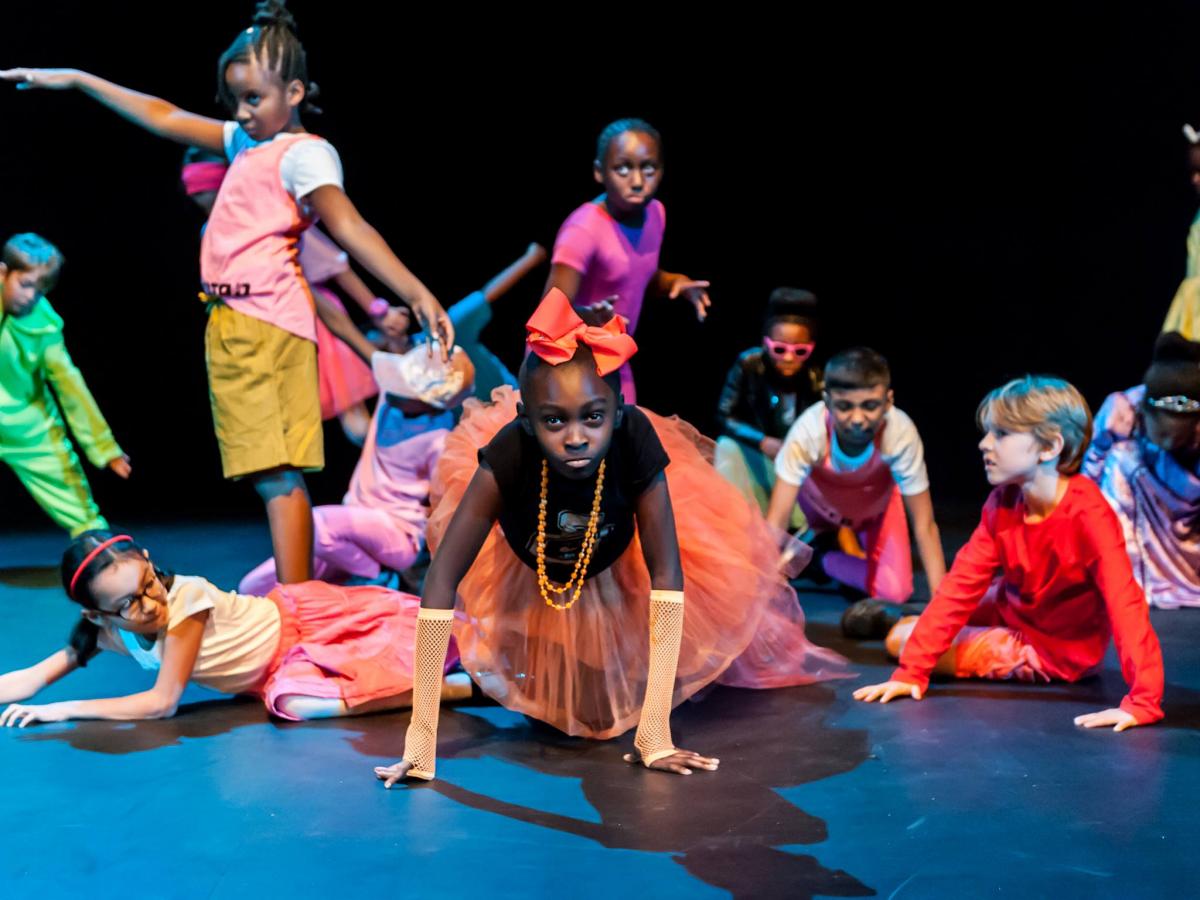 The 2022-23 Festival will be bigger than ever before, taking place over two school terms for the first time, thereby giving even more children and young people from all backgrounds and communities vital access to the arts. 
The first school performances take place at the Contact Theatre in Manchester, followed by more than 49 performances across the country throughout November including the Greenwich Theatre in London, the Old Market Theatre in Brighton, the Alhambra Theatre in Bradford and the Taliesin Arts Centre Swansea. A second leg of the Festival launches on 24 January at the Cambridge Junction Theatre with performances taking place at multiple theatres throughout the spring term. Please see the CSSF website for a full list of winter and spring term performances.  
The Festival will give audiences up and down the country opportunity to see creative, modern day interpretations of Shakespeare, with young people exploring the full spectrum of life's emotion from killer kings to star-cross'd lovers.  
CSSF believes that every child deserves the opportunity to access the arts regardless of financial means. Over the past 22 years, the award-winning cultural education charity, has worked with over 300,000 children from thousands of schools including primary, secondary, SEND, and with Pupil Referral Units (PRUs).  CSSF's hands-on approach raises aspirations and gives pupils the chance to boost vital life skills including confidence, resilience, empathy, teamwork and communication development. Many teachers who work with CSSF have also reported that participating in the Theatre Festival has had a positive impact across children's entire education with improvements in school attendance, behaviour, motivation and better engagement with the whole curriculum.  
Francesca Ellis, Head of Creative and Programmes at CSSF, said: "As the deprivation gap in arts participation widens amid the cost-of-living crisis, the Theatre Festival offers an inclusive creative experience for young people at a time when many families are struggling to afford access to enriching cultural activities. For children from disadvantaged backgrounds who may lack the "cultural capital" that their wealthier peers enjoy, arts opportunities provided through schools can be life changing. Shakespeare is one of our greatest storytellers and his works take children on amazing adventures around the world, introducing them to extraordinary characters and ideas. As the celebrated children's author and CSSF patron Philip Pullman said- 'every child in every school ought to have the chance to experience this magical process'. These stories might be over 400 years old, but children discover that the themes – such as friendship, rivalry, triumph, pride and love to name just a few – are still so relevant today." 
Actor and CSSF supporter Jan Ravens said: "The impact of the project will extend far beyond today. Along the way, they become better problem solvers, creative thinkers and team players. I've seen for myself how Shakespeare and performance can raise children's confidence, resilience and ambition. And I know right now that children need these things more than ever."