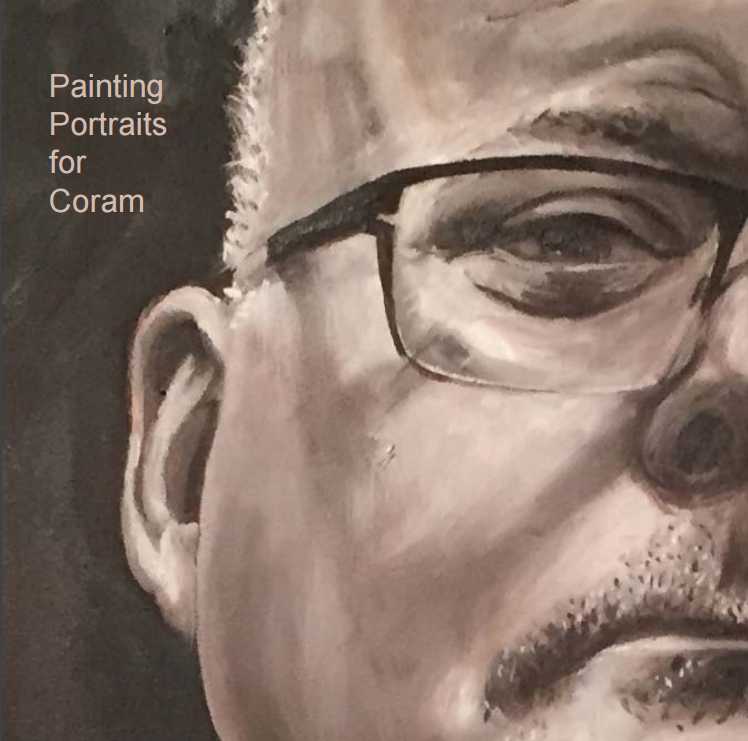 Sandy is one of 125 property professionals embarking on Club Peloton's annual Cycle to MIPIM ride from London to Cannes in aid of Coram.
To help him meet his fundraising target, Sandy has painted five stunning portraits of key figures in the property industry, including Cycle to MIPIM founder Peter Murray, in return for a £1,000 donation.
As well as Peter Murray, Sandy has painted Compendium MD Dave Bullock, HTA's own Ben Derbyshire, Mishcon de Reya Partner Susan Freeman, Harry Downes of Fizzy Living and Mike Galloway OBE of Dundee City Council.
The portraits are professional-quality large oil paintings on canvas and Sandy plans to display them at events both in the UK and Cannes to raise awareness about Club Peloton and Coram's work, and to encourage people to think differently about fundraising or even request a portrait of their own.
Cycle to MIPIM is run by Coram partner Club Peloton, and is in its 11th year. The ride departs from central London on Thursday 10 March when 125 riders make their way through France, covering a total of 1,400km over six days to the MIPIM property conference in Cannes.
As Club Peloton's main beneficiary, Coram receives two thirds of all funds raised, supporting Coram Adoption and our other vital services for vulnerable children.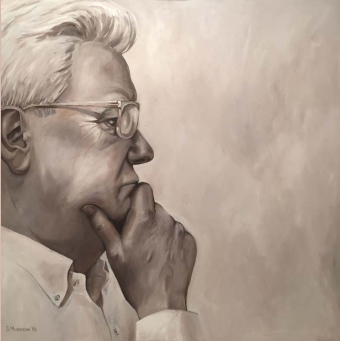 This year's Cycle to MIPIM riders have come up with various exciting ways to reach their £3,000 target – from corporate sponsorship to cake bakes, pub quizzes and leg waxes – and Sandy hopes that, by drawing attention to his innovative idea, he may encourage more riders to use their personal skills to fundraise creatively.
The five portraits will be on display at team sponsor Elliott Wood's Drinks Reception at the Plage Royale in MIPIM on Tuesday 15th March.
Coram wishes to thank Club Peloton, the Cycle to MIPIM riders and Sandy Morrison for enabling it to give more of the UK's vulnerable children a better chance of a brighter future.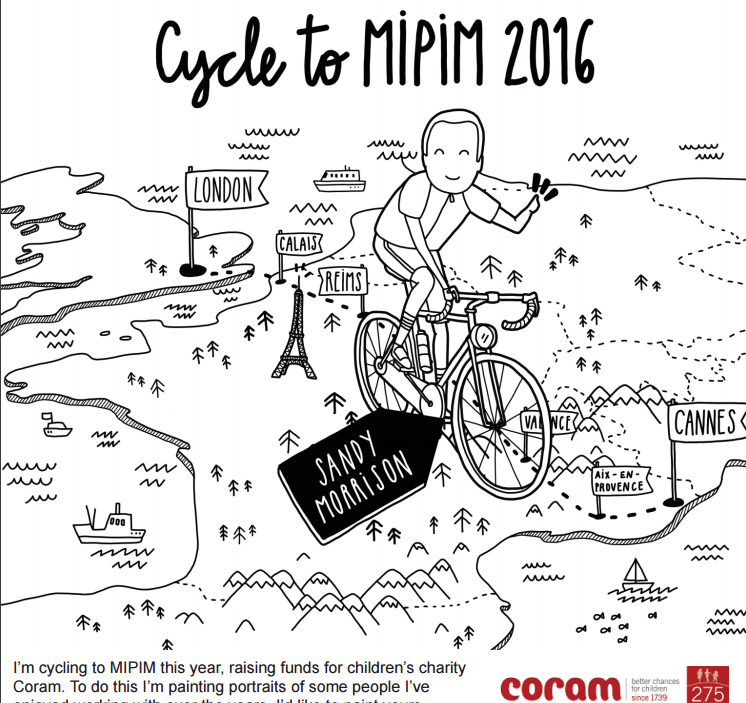 For more information please email amy@clubpeloton.org