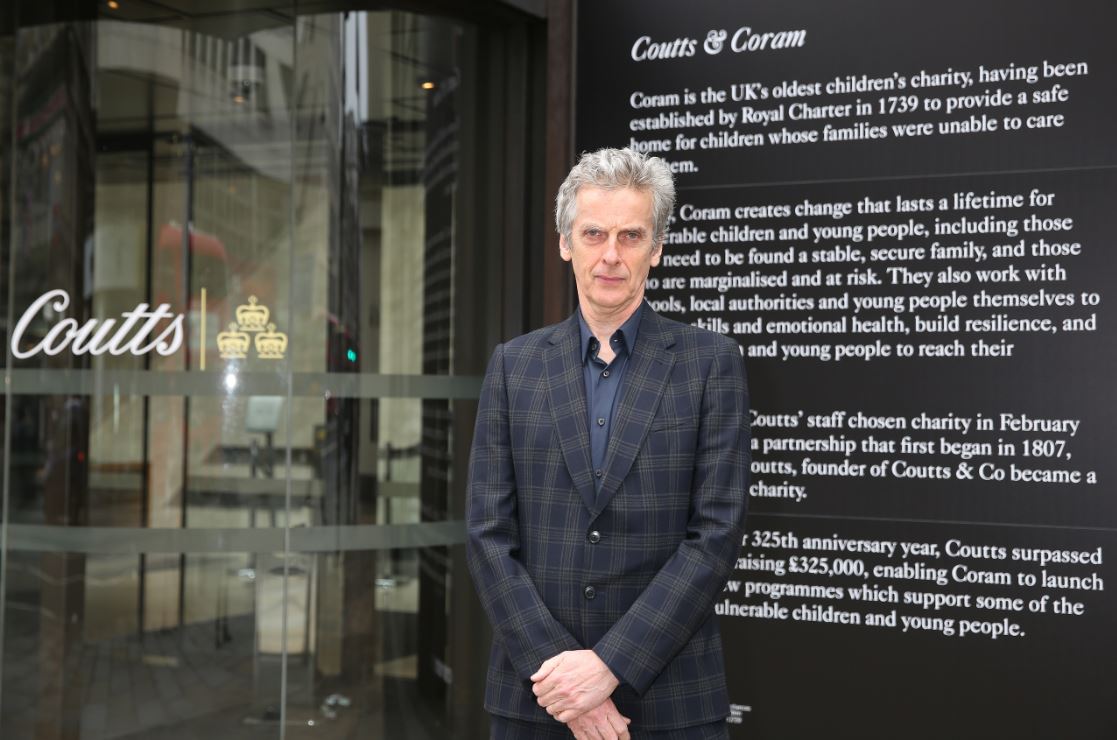 The display was revealed at the awards ceremony for Coram Voice's writing competition, Voices 2018, and hosted by actor and former Doctor Who star Peter Capaldi. The competition launched in 2016 as a positive platform for children in care and young care leavers to share their stories and celebrate their talents.
For this year's competition, Coram Voice asked young people to write about 'Who or what makes you proud' and winners were announced across four age categories: primary school, lower secondary school (ages 11-14), upper secondary school (15-18) and care leavers. Entries were judged by a panel of leading writers, journalists and authors, each with personal experience of, or a special interest in the care system.
The winning care leaver entry 'Let Me Just Check That With Mike' by Nathan, aged 20, showcased in the windows of Coutts headquarters, brings to life the challenges many young people face growing up in care and the stigma they face. Poignantly he writes: "I don't stand here asking for glory and fame, I merely stand here wishing to state my name. For I am not a statistic, I am not a number; I'm a young person who has the government as my mother."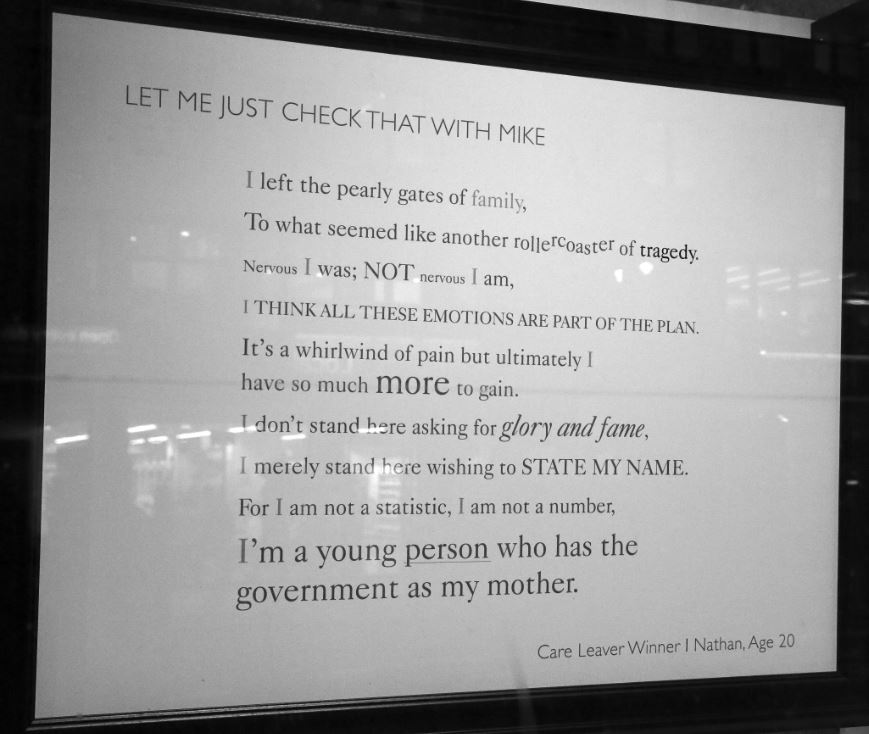 Peter Flavel, CEO of Coutts commented: "We are honoured to be hosting the work of these very talented writers in our Strand headquarters. We are proud to be supporting this initiative and raise further awareness of the brilliant work that Coram is doing to provide support."
Coutts' support for Voices 2018 is part of its partnership with Coram, chosen as the bank's latest charity of the year. In 2017, in their 325th anniversary year, Coutts surpassed their target of raising £325,000 for Coram, enabling the charity to launch pioneering new programmes which support some of the UK's most vulnerable children and young people.
Useful links
For more information about Voices 2018 and to read the shortlisted and winning entries