Keen to learn more about the 1,500km cycle which starts in London and finishes six days later in Cannes, the guests heard about the challenges and excitement of the ride from CYCLE TO… CEO Nick Hanmer: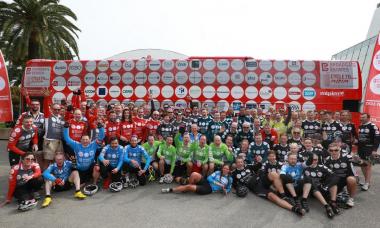 "CYCLE TO MIPIM is the industry's biggest challenge and it offers a networking opportunity unlike any other. It is an event not to be undertaken lightly, and for this reason it creates friendships and business relationships that last well beyond the event itself."
Coram is the main beneficiary of CYCLE TO…, receiving two thirds of the funds raised, which support the charity's pioneering work in adoption.
The ride lasts for six days, between the 5-10 March 2015, and is now in its tenth year. With early starts and intense days of cycling, the riders are supported by mechanics, sports therapists, lead cars and motorcycle outriders as they arrive in Cannes.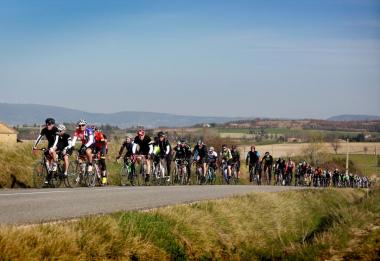 CYCLE TO… hold three cycling events each year, including CYCLE TO MAPIC which takes place next month, between the 15-18 November. The ride takes a route from Milan, through the famous San-Remo valley, finishing in Cannes in time for the property fair. There are still paces available on the ride, and anyone interested in joining should contact Martin at martin@cycle-to.org
This is the fourth year that CYCLE TO… has generously supported Coram. The partnership has raised over £400,000 to date.
Founded in 1739, Coram is the UK's first dedicated children's charity. For nearly 275-years they've been transforming the lives of vulnerable children, to give them a better chance and a positive future. Last year Coram worked with over 1 million children.
Useful links: