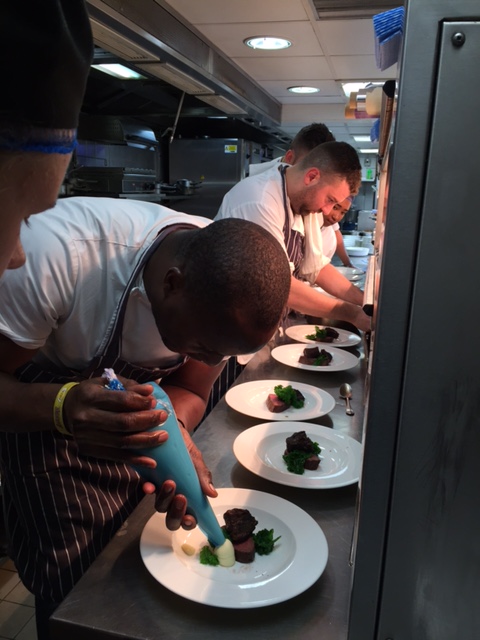 'Changing Course', held at the acclaimed Blueprint Café overlooking Tower Bridge, saw three renowned chefs each create a bespoke course to raise money for vulnerable children.
The spectacular three-course feast featured the culinary expertise of Gary Foulkes of the Michelin starred Angler who worked on the starter, Le Pont de la Tour and Saturday Kitchen's Frederick Forster who masterminded the main course, and Sartoria's Francesco Mazzei who was on dessert duty.
After dinner, guests had the chance to bid on a range of exclusive auction lots, including the chance to raise Tower Bridge, a day on the set of Doctor Who, and a trip to Champagne. A remarkable £14,000 was raised in total and all proceeds on the night supported Coram's vital work for vulnerable children and helped to raise awareness of our services to new audiences.
Dr Carol Homden CBE, Chief Executive of Coram, thanked D&D London for their support and highlighted the huge impact that the 'Changing Course' event will have on the lives of vulnerable children and young people: "Just like Thomas Coram changed the course of children's welfare in eighteenth century London, you too are changing the course of so many young lives, giving them the chance to imagine new beginnings and brighter futures. The stunning location of this evening's event reminds us that Thomas Coram himself may have traced our same steps, from The Foundling Hospital in Bloomsbury, to these very dockyards. Thank you for helping to continue his remarkable legacy."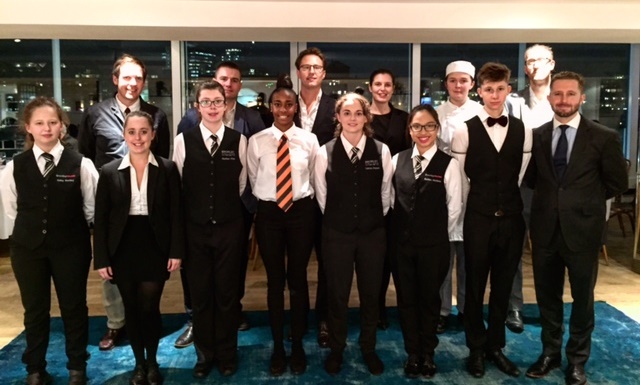 Alongside the three acclaimed chefs, young students from Bromley College's Hospitality and Catering courses helped to create and serve the welcome canapés, giving the young men and women their opportunity to shine.
As well as being a very special evening for the guests, 'Changing Course' put the needs of the UK's most vulnerable children into the spotlight and was a wonderful opportunity to celebrate our partnership with D&D London.
A huge thank you to D&D London and all involved with 'Changing Course' for their continued support of Coram.
Useful links
Read more about our partnership with D&D London
Find out more about corporate partnership opportunities with Coram