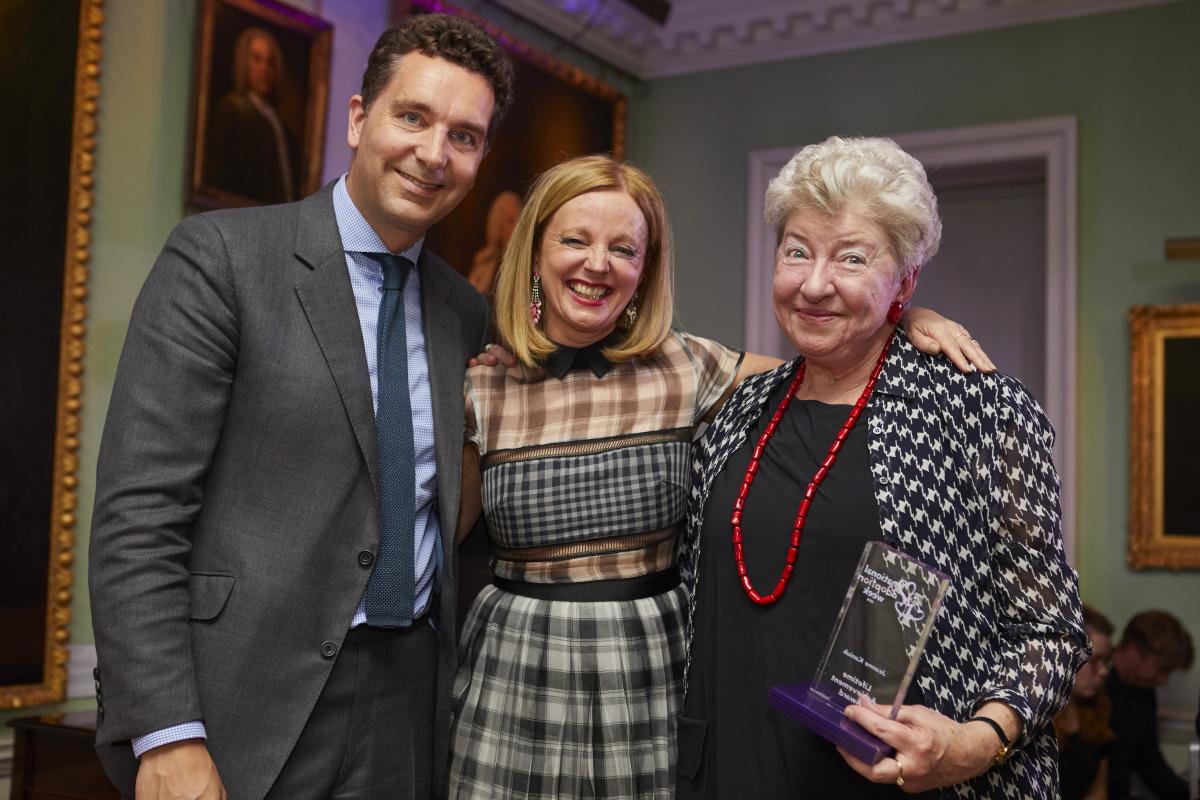 Jeanne Kaniuk OBE with Edward Timpson MP, Minister of State for Vulnerable Children and Families, and National Adoption Week Awards presenter Clare Grogan
Jeanne's career in social work spans over four decades and she has headed up Coram's adoption services for 36 years. She oversaw the formation of the country's first partnership between a voluntary adoption service and a local authority, and this successful Coram-Harrow partnership recently celebrated ten years of excellent results for children awaiting loving adoptive homes.
Jeanne led the way in pioneering Coram's Concurrent Planning, a service that helps to give vulnerable looked-after babies the best chance of a settled and secure life. The service has been embraced by the Government and rolled out across a number of local authorities.
Jeanne is also an author on adoption and helps steer research into looked-after and adopted children's welfare.
Dr Carol Homden, CBE, Chief Executive of Coram said: "We are delighted that Jeanne has been awarded this very well deserved accolade.
"Jeanne has devoted her working life to children and making Coram's adoption services among the best in the country. She has positively impacted on adoption at every level, changing the lives of hundreds of children and families."
Jeanne Kaniuk, OBE said: "I feel hugely privileged to have won the Lifetime Achievement award when there are so many others doing fantastic work in the care of children. I would like to acknowledge the work of our founder Thomas Coram who campaigned tirelessly for vulnerable children and is a continual inspiration in my role. My work at Coram has brought me great joy over the years."
The National Adoption Week Awards recognise and celebrate good practice and exceptional achievement among those working or involved in adoption in England. The winners were announced at an awards ceremony in London on Tuesday 18 October.
Useful links
Read more about Coram Adoption Services
Find out more about the National Adoption Week Awards