By signing up here, an online tool called Thunderclap will automatically update your Facebook and/or Twitter account at 12 midday on October 17.
Thunderclap will then share the following message about our anniversary amplifying the news of our 275th birthday to a wider audience.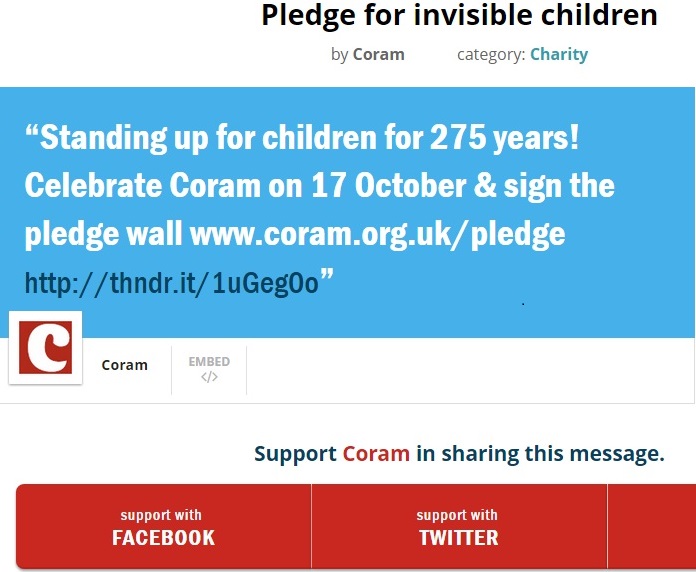 If lots of our supporters sign up for Thunderclap we should see a rush of visitors to our anniversary pledge wall www.coram.org.uk/pledge.
Our pledge is a tribute to how our founder, Thomas Coram, created The Foundling Hospital by gathering signatories to a petition. The Hospital saved tens of thousands of abandoned children's lives– children who were otherwise 'invisible' to society.
Supporters can simply sign their name to the wall, or leave a message of support for our work.
Today Coram continues this work and helps over 1 million children a year and celebrities such as Annie Lennox, Peter Capaldi and Richard E Grant have given their support of our work.
This will be the first time Coram has ever used Thunderclap in our 275 year history, so help us keep moving with the times and sign up now!
Useful links:
Sign up for Coram's Thunderclap now