The aim of the evening was to recognise the work the Mace Foundation is delivering in support of vulnerable young people in the UK. In total £26,597 was raised with proceeds going to both Coram and the Mace Foundation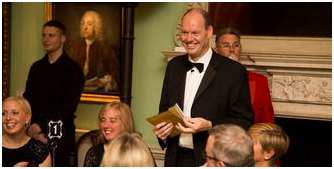 Mace CEO and Chairman of the Mace Foundation, Mark Reynolds
The event included a performance from the New London Children's Choir and speeches from Mace CEO and Chairman of the Mace Foundation, Mark Reynolds, and Coram's CEO, Dr. Carol Homden. Guests were also given private tours of the museum, to learn more about the rich history of Coram and its commitment to improving the lives of thousands of young people in the UK.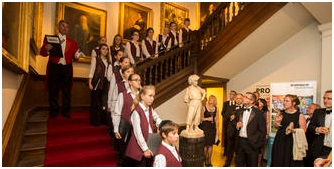 The New London Children's Choir
Chief Executive of Coram, Dr. Carol Homden CBE, said: "We simply cannot reach the most vulnerable children and young people in the UK without the support of our partners. The event raised vital funds which will help Coram's work with young people who are homeless or who have been in care. Thank you to the Mace Foundation and their supply chain partners who for their commitment to improving the futures of children and their generosity."
Mark Reynolds said: "We are delighted to be working in partnership with Coram, who do fantastic work helping young people who have lived through terrible hardship. Coram and the Mace Foundation share a common goal to create safe, secure environments and give children the opportunity for a better future. I would like to thank everyone who helped to make this event possible and for helping to raise such a significant amount, something that will make a huge difference to many."
A huge thank you to everyone at the Mace Foundation for their continuing support of Coram.
Useful links:
Find out more about our corporate partnerships