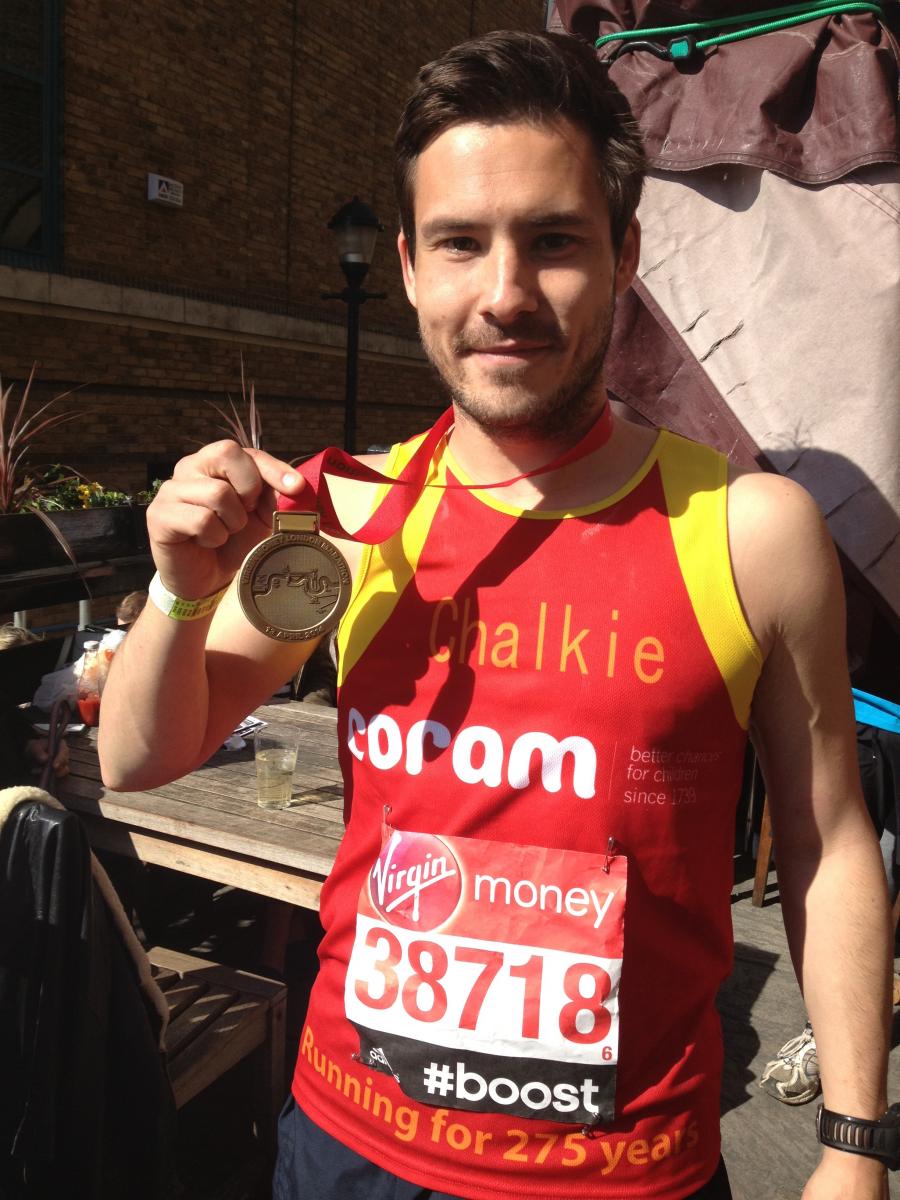 23 runners took on the London marathon on Sunday to help create better chances for vulnerable children and young people.
Team Coram, which included five runners from Coram Voice, were among 36,000 others taking part.
Charlie Roberts, pictured right, completed the race within the sub-four hour mark, grabbing victory with the time 3 hours 59 minutes.
Leo Barran, who finished in a very competitive 3 hours 19 minutes, said that running for his charity of choice made all the difference: "Huge thanks to Coram for this incredible opportunity. Fantastic support for runners, fantastic cause. Thanks for the boost at mile 23! It was an amazing day, I loved every step!"
Coram Senior Executive Officer Jason Lee, who ran for Coram Voice, said:
"I jumped at the chance to run the Marathon for Coram Voice. Knowing about the great work that they do – any little thing I can do to help I will.
"My friends and family now know all about Coram's work. Running the Marathon has really helped raise awareness with the people I see on a daily basis, which is great."
Margaret McCulloch, Coram's Interim Head of Fundraising, said the runners should be proud of themselves:
"What a result- all those hours of training paid off and Team Coram were absolutely fantastic.
"The atmosphere on race day seems to get better and better every year and the cheering point exploded everytime we saw a Coram vest!
"This money will help to improve the life chances of some of the most vulnerable children in the UK. Coram is in its 275th year, and with your help we can continue our pioneering work for children and families."
Team Coram 2014, congratulations to you all!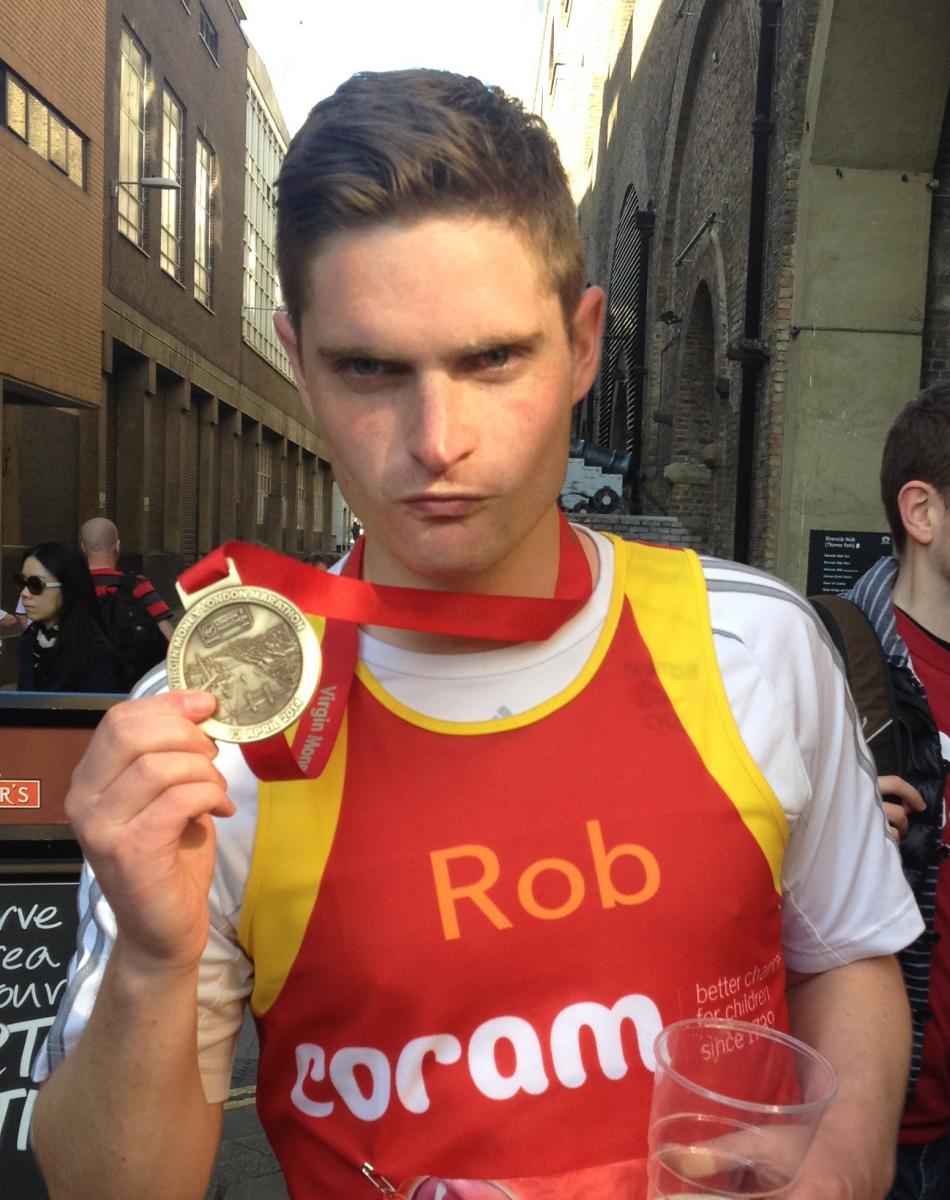 *** Rick Bateson, Greig Paterson, Nancy Latchford, Sam Cook, Mark Checksfield, Audrey McNair, Hugh Muirhead, Priscilla Maynard, Robert Lindsay (pictured right), Iain Smith, Owen Johns, Charlie Roberts, Ceri Hughes, Andrew Jackson, Reji Vettasseri, Leo Barran, Doug King, Mark Banfield, Jason Lee, Kate Havenhand, Rebecca Nicholls, Steve Nicholls, David Johnson. ***
Feeling inspired, why not run the Virgin London Marathon 2015 for Coram and help some of the country's most vulnerable children?
We have guaranteed places for those who can commit to fundraising £1,750 in sponsorship.
Or, if you find out you are lucky enough to have won a ballot place, run for us and support the UK's first children's charity.
To find out more about running the London Marathon for Coram in 2015 or to take part in one of our 5k, 10k or half-marathons, contact our Corporate team on 020 7520 0426 or corporate@coram.org.uk.
Follow @Coram on Twitter for updates about the latest fundraising events and charity news.
Useful links
Ways you can get involved How we do it