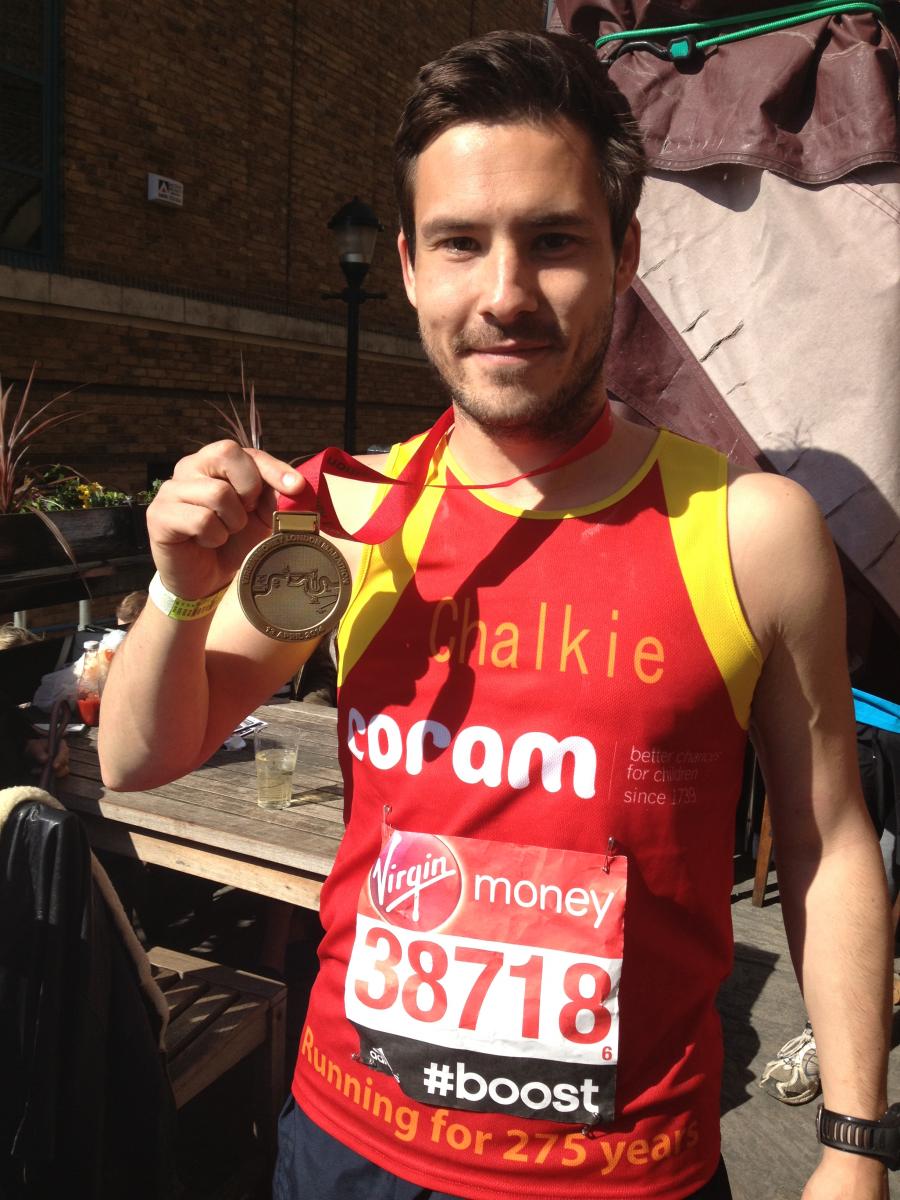 Charlie Roberts ran the London Marathon 2014 in support of Coram and vulnerable children.
Coram has guaranteed places for those who can commit to fundraising £1,750 in sponsorship. Or, if you find out you are lucky enough to have won a ballot place, run for us and support the UK's first children's charity.
To find out more about running the London Marathon for Coram in 2017, contact our Corporate Team on 020 7520 0426 or at challengeyourself@coram.org.uk
Charlie Roberts, who ran the Virgin London Marathon for Coram in just under four hours said:
"I am thrilled to have been part of an amazing team effort, organised superbly by Coram throughout. I would love to help the Coram team in some capacity for next year, I am thinking about giving the Paris or Berlin marathon a go!"
Download our leaflet and pound the pavements for Coram at the Virgin London Marathon 2017!