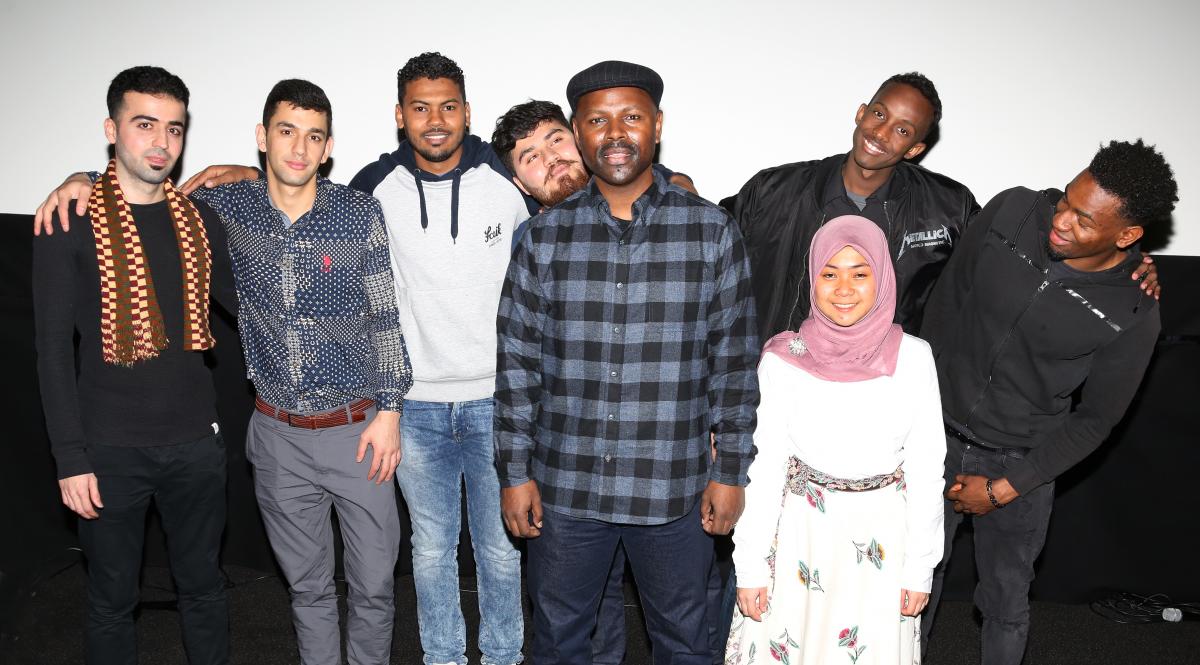 The Young Citizens programme, funded by the Queen's Trust, enables young people aged 16-25 from migrant and refugee backgrounds to lead change and get their voices heard. One of the members' significant achievements so far is the development of a teaching toolkit, co-produced with specialist educators from Coram Life Education, which aims to increase understanding of their experiences, and improve integration and inclusion in schools.
The free 'Belonging Toolkit', which launches in schools today, includes lesson plans, teachers' guidance on immigration, and films and activities exploring the theme of belonging to help enrich school values including empathy for others and respect for diversity.
Spoken word artist, comedian and presenter Mr Gee, best known for his role as resident poet on Russell Brand's BBC Radio 2 show, praised the inspirational young people: "As a poet and someone who has worked with young people from a range of backgrounds right across London, I know the importance of expression and speaking out, especially for those whose voices are not usually heard.
"The Young Citizens are positive role models who are passionate about making a difference. They give hope for other young migrants and demonstrate to the public that they are equal members of our society, making a massive contribution and changing lives."
Omed, a member of the Young Citizens said: "I hope we can work together to make a change for the future for children and young people from migrant and refugee backgrounds. Since being involved in the Young Citizens project I have increased in confidence, improved my speech, met lots of amazing people and got involved in other opportunities and projects.
"I hope other young people will get involved in this organisation. Regardless of background they want to help everyone."
Coram is hosting a workshop on 30 November for anyone interested in joining the Young Citizens programme. Please visit the Young Citizens page to find out more and to register your interest by 23 November.
Useful links
Read more about the Young Citizens