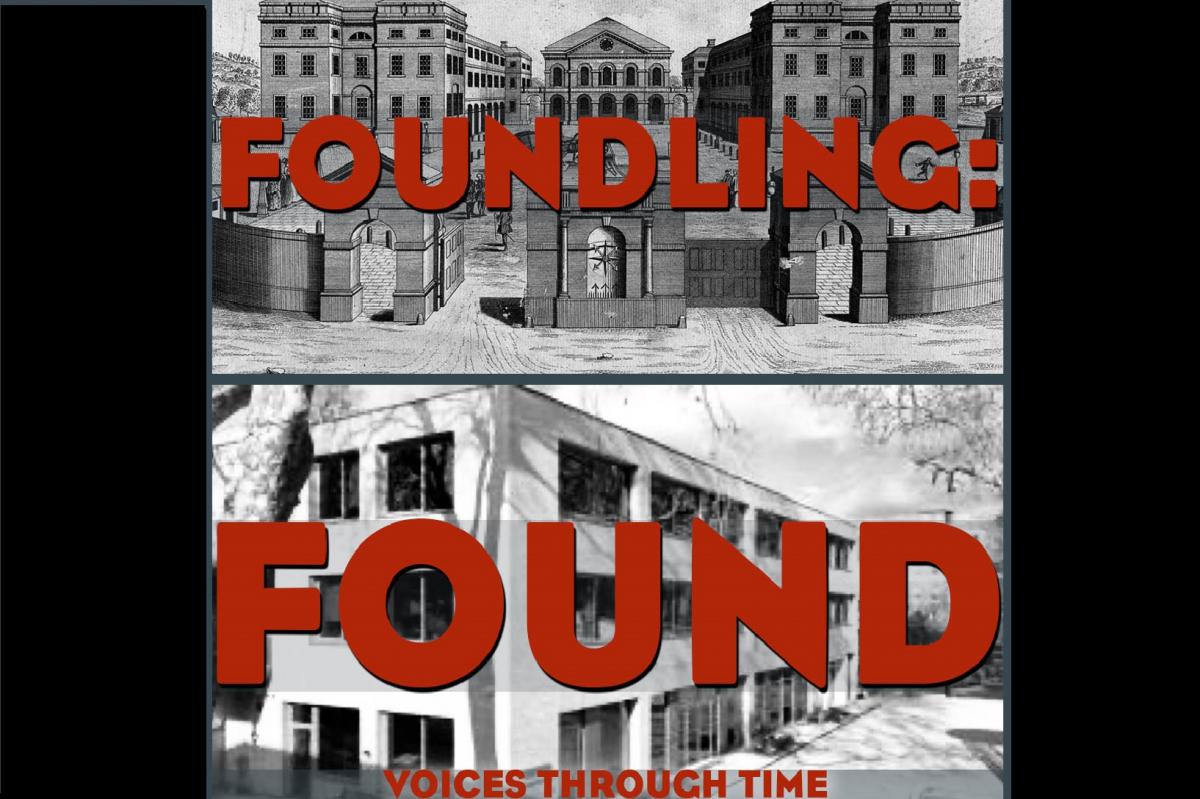 Guests who will feature on the 12-part series include author of the 'Tracy Beaker' and 'Hetty Feather' books, Dame Jacqueline Wilson, Founding Director of social enterprise Madlug, Dave Linton, historian Lucinda Hawksley, and young people with experience of the care system.
Julian is one of the Ambassadors on Coram's ambitious new four-year programme, Voices Through Time: The Story of Care, funded by The National Lottery Heritage Fund. The programme will see the digitisation of Coram's archive dating back to when it was established as the Foundling Hospital in 1739, alongside a series of creative projects with care-experienced young people, enabling them to explore the past and present of care and effect change for the future.
Inspired by Julian's involvement in the programme so far, Foundling: Found will explore parallels between the experiences of Foundling Hospital pupils and those in the modern-day care system. The podcast series is one of the pieces of creative content being produced by young people that are being shared as part of the programme's #RealStoriesOfCare campaign, to showcase the diverse experiences of care-experienced young people today and through history.
Julian says: "I'm interested in politics and the future of the care system: how present and past perceptions of those in care has an impact on how society as a whole has a view on young people in care. Also, how living in care affects the rest of your life in different aspects and how the journey of care can affect your life. I have found the process of creating the podcast very interesting. It is giving me the opportunity to learn different skills and express how I truly feel."
Amy Cotterill, Programme Manager of The Story of Care, said: "Julian's profound insights into the care experience and thoughtful interviews with guests make for compelling listening. We are proud to have supported him in his exploration of real stories of care."
Episode one of Foundling: Found will be available from Friday 19 March on Spotify, Amazon Music, Audible and coming soon to other platforms. Find out more at coramstory.org.uk/explore/content/blog/foundling-found-a-new-podcast-series/
Find out more about the #RealStoriesOfCare campaign at coramstory.org.uk/get-involved/campaign/ and follow and take part on Coram's social media channels using #RealStoriesOfCare.
Care-experienced young people aged 16-25 can find out more about volunteering as a Story of Care Ambassador and taking part in upcoming creative workshops at coramstory.org.uk/get-involved.